Sometimes when uncertain of a voice from its very loudness, we catch the missing syllable in the echo. In God and Nature we have Voice and Echo
Henry Drummond

Buried At PhotoCasket.com
For I know the thoughts that I think towards you , says the Lord, thoughts of peace and not of evil, to give you a future and a hope.
Then you will call upon Me and go and pray to Me, and I will listen to you. And you will seek Me and find Me, when you search for Me with all your heart.
(Jer.29:11-13)

Buried At PhotoCasket.com
Men go abroad to wonder at the heights of mountains, at the huge waves of the sea, at the long courses of the rivers, at the vast compass of the ocean, at the circular motions of the stars, and they pass by themselves without wondering."
Saint Augustine

Buried At PhotoCasket.com
"The truth is, of course, that the curtness of the Ten Commandments is an evidence, not of the gloom and narrowness of a religion, but, on the contrary, of its liberality and humanity. It is shorter to state the things forbidden than the things permitted: precisely because most things are permitted, and only a few things are forbidden.
The riddles of God are more satisfying than the solutions of man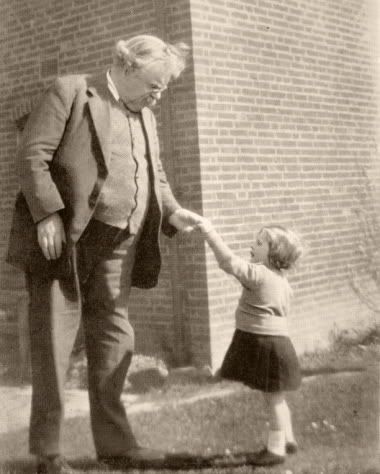 G.K Chesterton
We live, in fact, in a world starved for solitude, silence, and private: and therefore starved for meditation and true friendship
You find out more about God from the Moral Law than from the univerise in general just as you find out more about a man by listening to his conversation than by looking at a house he has built
C.S Lewis
It is easy enough to be friendly to one's friends. But to befriend the one who regards himself as your enemy is the quintessence of true religion.
Mahatma Gandhi
We should view everything in this world by the light of redemption, and then we shall view it alright. It makes a wonderful change whether you view Providence from the standpoint of human merit or from the foot of the cross
Spurgeon